Samsung Festifold
our client's challenge
"Organise an event where we launch the Flip4 and Fold4 in an appropriate way in a content-rich setting. The event must be the talk of the town and must appeal to a target group ranging from retail staff to influencers. It is also important that the Y2K theme is expressed in a 360-degree entertainment proposition." This was the challenge that Samsung set for us.
We immediately set to work with questions such as: how do you express the atmosphere of that era, how do you put the product centre stage and how can you introduce the product to totally different target groups?
Thankfully our Event Managers knew exactly what to do!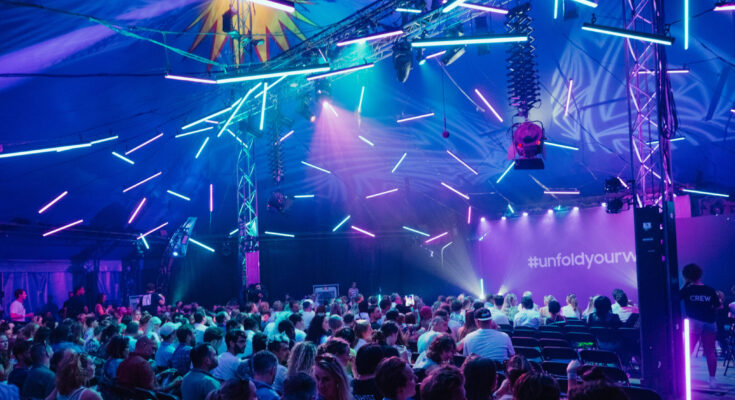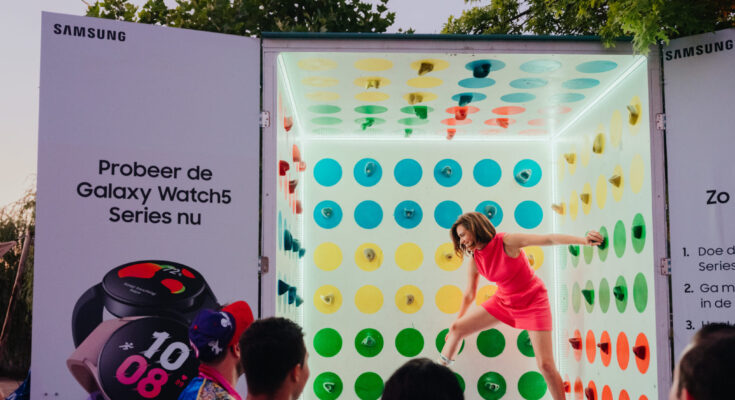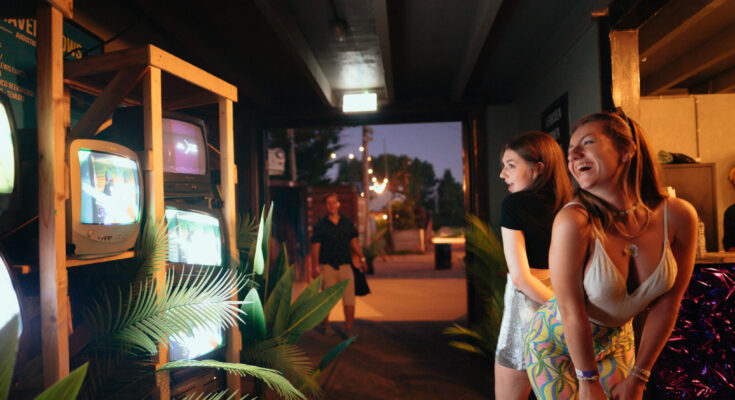 our people's solution
Time machine
On the big day, hosts and hostesses welcomed the guests to the familiar red and yellow tent on the Thuishaven site in Amsterdam. The guests were led through a passage lined with silver foil – like a time machine – back to the nineties and noughties, where they could enjoy cocktails and dishes with names typical of the time, including 'Fries from desire', 'Ice Ice Baby' and 'Karma Kebab'. However, we also took into consideration the concerns of today: the catering focused on terms like 'no waste', 'halal' and 'vegan'.
The target groups were very diverse: influencers, the media, store staff, marketeers, technicians, VIPs, sales partners and of course the staff of the Samsung head office all enjoyed the festival.
TikTok
Needless to say, there was particular focus on the new telephone itself. A plenary session with the president of Samsung was the perfect introduction. Samsung's Master Trainer explained the new smartphone. There were special locations where participants could test the smartphone and accessories and show it off to their followers. There was a TikTok Room, where you could easily record a TikTok with the Flip4 and Fold4, as well as the Boulderbox where you could play 3D Twister with the smartphone and Samsung watch. By putting the products centre stage in the experience, messages and videos were shared on a grand scale.
results that count
The client's expectations were greatly exceeded. The participants enjoyed an unforgettable evening based around the Samsung Flip4 and Fold4 and the products also received a huge amount of exposure. The views and engagement were almost twice as high as during previous events.
"The media and influencers responded very positively to the event, as did the Samsung staff. The 360-degree concept, every detail of which expressed the theme of the evening, gave our guests the full experience of using our new products."

Naomi Tourré, Marketing Communication Specialist Samsung Electronics Benelux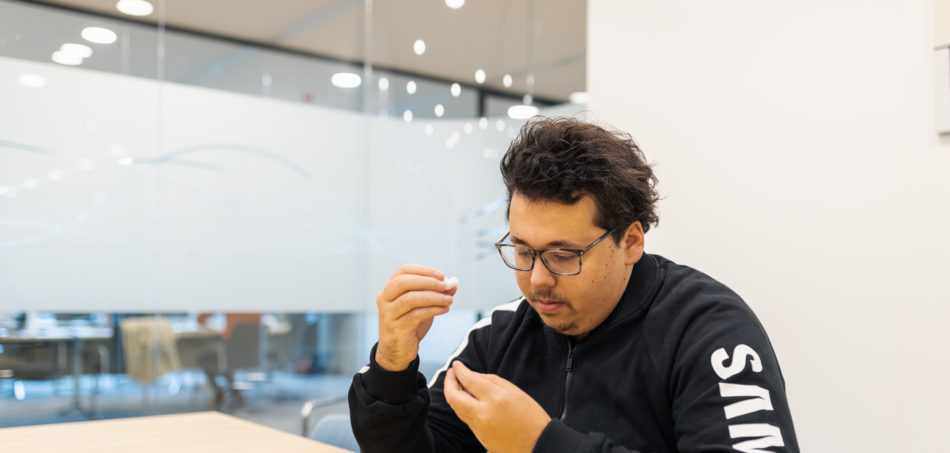 do you have a question about this case?