adidas
our client's challenge
Adidas wanted to launch their latest football boot, the X Speedportal, with a major event before the new football season. Experiencing is believing, which is why adidas wanted to launch a 'test' experience with a premium allure to put the collection in the spotlight and focus on the credibility of the brand and product. Needless to say, the end goal was to create more fans and generate sales.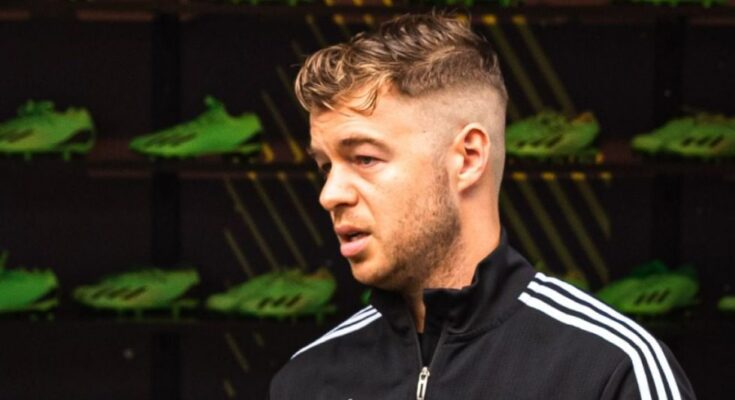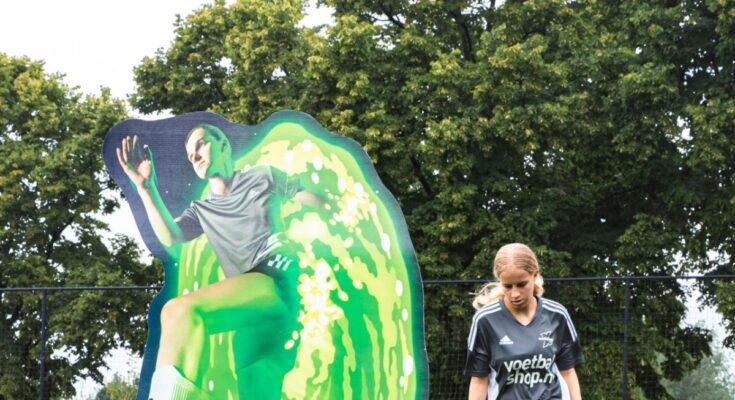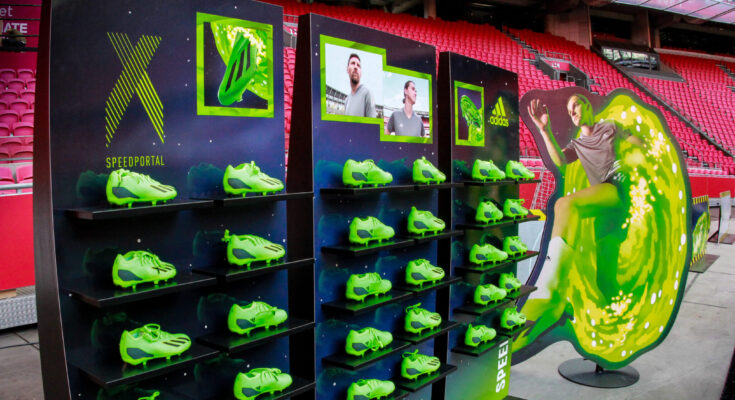 our people's solution
Adidas commissioned us to develop this unique activation in the form of a real speed challenge. The concept was that consumers could try the X Speedportal football boots themselves – in this case children during the Ajax 'Droomdagen' (Dream Days). Our hosts and hostesses helped them select boots in their sizes from the custom-made presentation wall before taking part in the speed challenge.
Many of adidas' stars were shining around the course, including Messi, Miedema, Salah and Benzema. The timer began to count once the participants pressed the start button. They were challenged to sprint across the course and past the football stars as fast as possible, and then to pick up the ball and dribble it through the rest of the course in the shortest possible time. As a bonus, they could also try to score goals with the ball for extra points. The idea was that they could cross the course extra fast, just like their idols.
Afterwards, they were given the opportunity of being photographed on a rotating portal, wearing the boots, to create a GIF to share online.
Hamilton bright devised the challenge/concept and handled its development. We also deployed a team of hosts and hostesses to supervise all elements of the challenge.
results that count
Around 5,000 children visited the Ajax Droomdagen, often accompanied by a parent/supervisor. These children followed a route that allowed them all to visit and take part in the X Speedportal challenge.
90% of the participants actually wore the football boots and took part in the challenge of setting the fastest time of the day.
The value of this promotion was primarily that it generated a huge amount of exposure and awareness of the setting and challenge, as well as offering an opportunity to test the boots. Aside from these results, around half the participants actively recorded a GIF on their phones.
"This was by far the most eye-catching activation during the Ajax Droomdagen! It had the right look and feel for the product and all the kids loved the activation. We were really satisfied with the activation."

Maikel Wolfs, Manager Brand & Product Training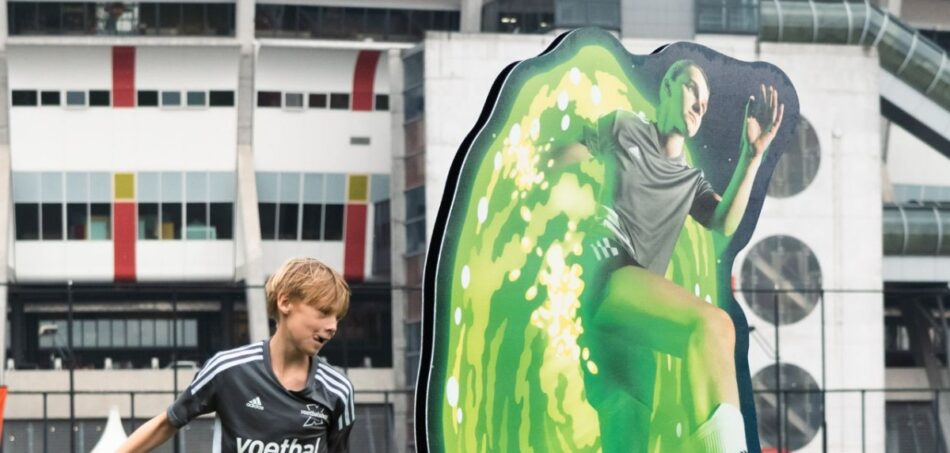 do you have a question about this case?