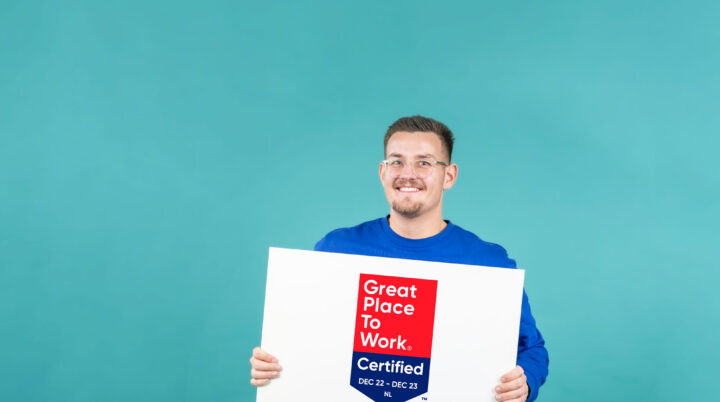 14 March 2023
hamilton bright Belgium wins title of 'pioneering employer' for second year running
For the second year in a row, hamilton bright Belgium has been recognised as a 'pioneering employer'. The key principle is putting employees first.
The first year we focused on the pillar of 'smarter and greener mobility' and started building an electric fleet. Last year, we turned our attention to the pillar of 'people-centred hybrid working' and directed all our efforts towards our invaluable employees.
This led us to develop 'hb you', an approach designed to create a work environment where everyone can be successful. Many new initiatives launched as part of 'hb you' support and maximise the wellbeing, talent, performance and development of our employees. The results include a well-structured onboarding process, tailored training and coaching, and on-site chair massage and healthy food at our offices.
share this page