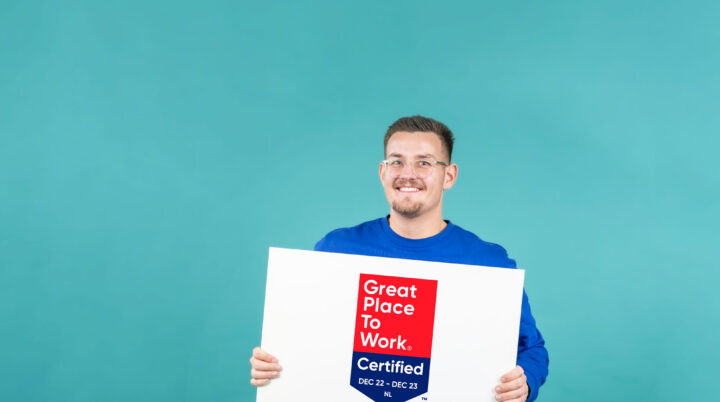 21 February 2023
hamilton bright earns title of Great Place To Work
It is already on display in our trophy cabinet: the appreciation we have received — from our employees! Hamilton bright has been named a Great Place To Work.
Taking part in Great Place To Work means that all employees are given the chance to give their opinion in an employee survey. They do so on pillars that are all about pride, trust and fun.
This gives valuable insights to a company. The results show where you stand as a company: what  you can already be enormously proud of and where improvement is needed. The aim of it all is to be as attractive an employer as possible. "We share these results, and the ensuing actions for this year, with our employees. Through this transparent way of working, we keep each other on our toes," says Els Declerck, Head of People Operations at hamilton bright.
Through Great Place To Work, you build together a great workplace and at the same time a better organization. It is a win-win situation! That's why we will participate in Great Place To Work again next year and in the years after that. Needless to say, our goal is to outdo ourselves each and every time!
share this page