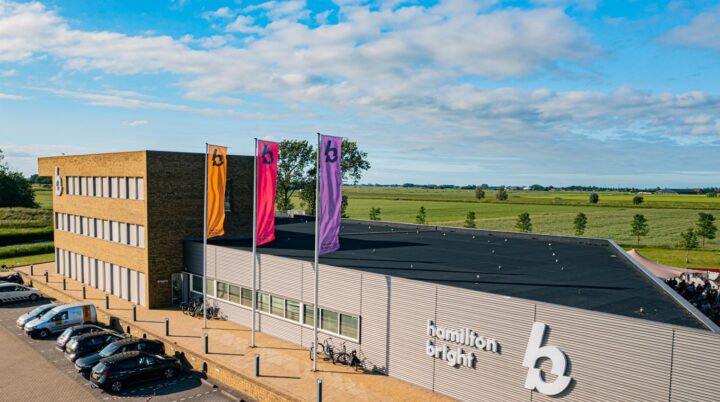 21 April 2023
hamilton bright appoints Eric Verhofstad as new CEO
Hamilton bright has appointed Eric Verhofstad (42) as its new CEO. Verhofstad also joins the European Executive team of Advantage Smollan as of today.
Verhofstad, who joined the company 19 years ago, is a living example of the career opportunities that await at hamilton bright. He started out as a promoter, working at Media Markt Eindhoven every weekend. After graduating with a degree in Marketing Management, he went to work for hamilton bright. He then spent several years working for other companies, gaining sales and marketing experience, returning to hamilton bright five years ago where he has held the position of Sales Manager these past three years.
"I'm very proud to have been appointed CEO of this great company", said Verhofstad. Laurence Clube, CEO of Advantage Smollan, the parent company of hamilton bright, is convinced that Verhofstad will do a great job as CEO, based on their close collaboration these past few years. He looks forward to the further growth of hamilton bright under Verhofstad's leadership.
In 2017, Advantage Smollan acquired hamilton bright, a field marketing and sales agency with offices in Belgium, the Netherlands, and Luxembourg. Despite the challenges arising from the pandemic, in 2022 the company reported its best results since its inception. Following the appointment of Eric Verhofstad as the company's next CEO, hamilton bright looks to the future with confidence.
share this page